Rattler Families, A few quick updates/reminders: - Students do not need to log onto live video conferencing each Wednesday, however they DO need to check themselves in for the day on Infinite Campus and complete all assignments on Google Classrooms. There are not regularly scheduled live calls on Wednesdays with teachers but Wednesdays are still regular school days for students and they WILL have assignments to complete. - Student intervention began this week. If your student is struggling in any class they will start attending mandatory intervention/tutoring time throughout the school day. Teachers are notifying students via email/Google Classroom/and during live video conferencing calls. Intervention blocks are listed on the Distance Learning Schedule that can be found at: biy.ly/rmsdistance20 - RMS Back to School Night is this Thursday, 8/27/20 at 5:30pm. Click on the above RMS Distance Learning Website and we will have a "Back to School Night" link live on Thursday evening. Please call us with any questions: 760 948 0175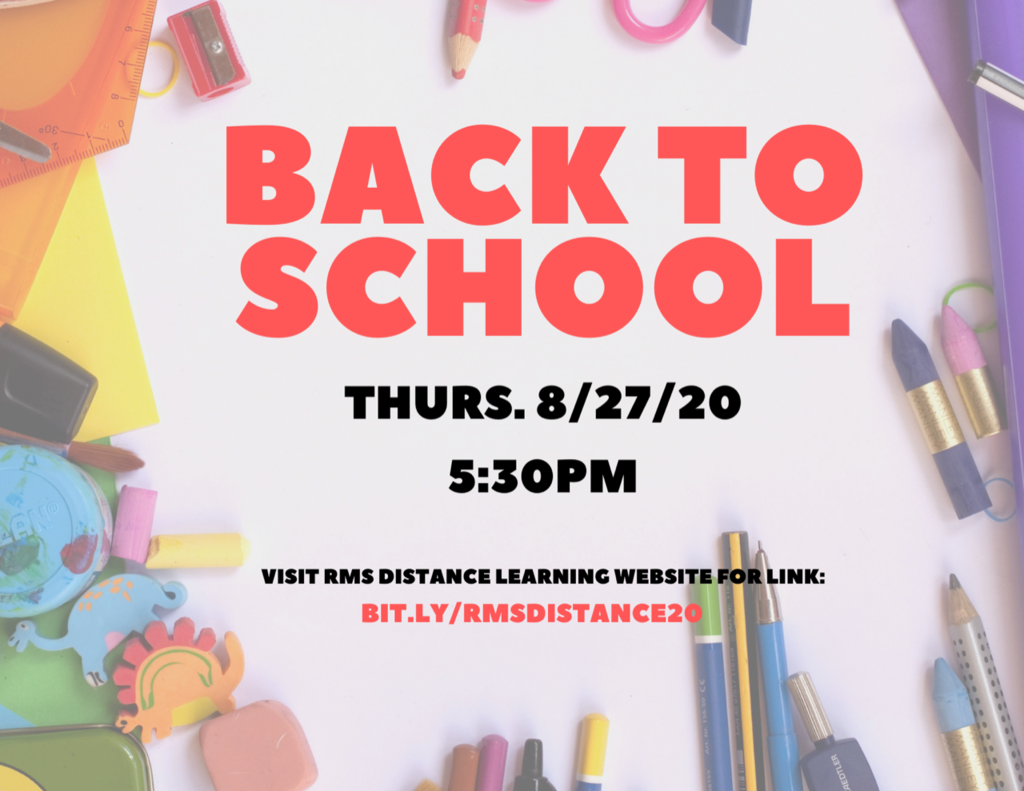 Rattler Parents/Guardians, Mark your calendar for this Thursday 8/27 for the RMS Virtual Back to School Night beginning at 5:30 pm. Details will be shared later this week. Don't miss out on the chance to get to know your student's teachers and learn a bit about each of their classes.

Hello Rattler parents and Guardians, We hope that you and your students are settling into the new school. As we are now fully underway, it is time to start organizing our 2020/2021 School Site Council. We currently have open parent/community positions on the SSC team. If you are interested in possibly serving as a parent on SSC, please contact the student support department in the Ranchero office before the end of the day on Friday 8/28. Once we have collected the names of all that are interested, we will add the names to a ballot to be voted on. The candidates with the most votes will be added to the SSC team. Thank you and have a wonderful day!

Parent/Guardians, Starting tomorrow 8/13/20 students will need to begin checking themselves in daily. Teachers will continue to take attendance based on the daily video conferencing. Teachers will be walking students through this process tomorrow as well as posting the tutorial to their Google Classrooms. To view the step by step process click the link below:
https://bit.ly/3kCVPsl
Please call with any questions 760 948 0175. Have a great day Rattlers!

Rattler Parents/Guardian, A quick reminder, there are NO ZOOM/Google Meets on Wednesdays. Students WILL need to complete their assignments for the day. Please be sure your student checks each of their Google Classrooms tomorrow and completes the assignment(s) for the day.  This is how teachers will be verifying attendance on Wednesdays. Please give us a call in the morning with any questions. 760 948 0175

RMS has added an additional hour to our Chromebook Support and Exchange window! Parents and students can drop by the school for Chromebook support every Monday through Friday from 8AM to 9AM AND 2:30PM to 3:30PM.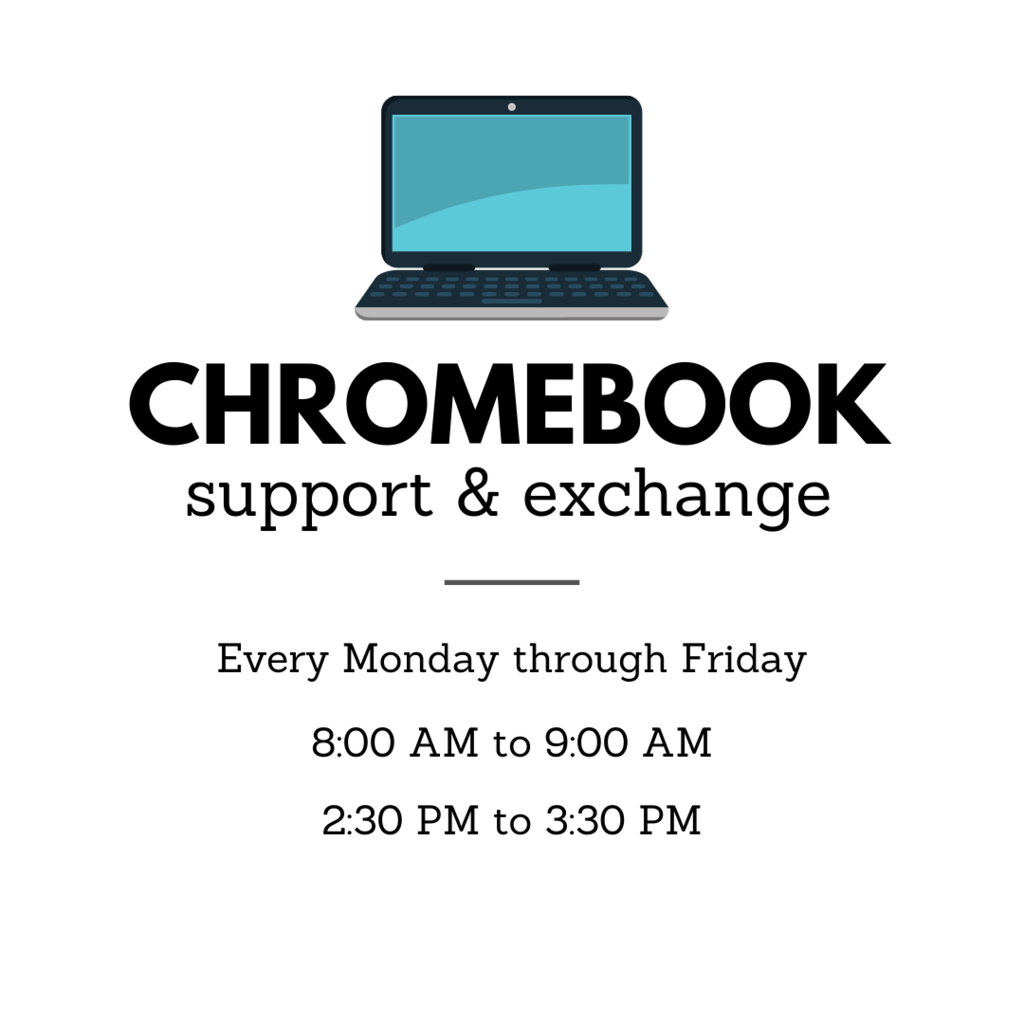 We could not ask for a better day first day under these circumstances! THANK YOU for working with us as a team to get your students up and running on distance learning. If your student is having trouble logging onto the Zoom calls with their teachers please watch the below tutorial:
https://bit.ly/3fBxzDc
We have also posted it to social media and our distance learning website. Together we will make the best possible experience for our students, please do not hesitate to give us a call with any questions. 760 948 0175

Good Morning Rattlers! TODAY is the first day of school. First period begins at 9:00am. ALL students need to log onto their 1st period Zoom. Please see our distance learning website for tutorials on how to log on. We can't wait to see our students! bit.ly/rmsdistance20

Rattler Families, If you have not already done so please check out our RMS Distance Learning website:
http://bit.ly/rmsdistance20
Nearly all Google Classroom codes and teacher "how to" videos are now accessible. The final few will be added shortly. Students will follow the posted schedule and log on to live video conferences with their teachers beginning Thursday 8/6. A few FAQ: - Student textbooks are online and teachers will walk students through how to access them once they begin the video chats - If you did not attend a HUSD school last year OR if your Chromebook has broken you can come by RMS tomorrow from 9am-12pm and see Mr. Merced to get it fixed/pick one up - RMS will be a food service site when school starts. ALL RMS students may receive free food services M-Th 11am-12pm We are here to help with any questions you may have (760) 948-0175

Congratulations to Tammy Namanny for being the Teacher of the Year for Hesperia Unified School District! We appreciate all you do for our students, Tammy!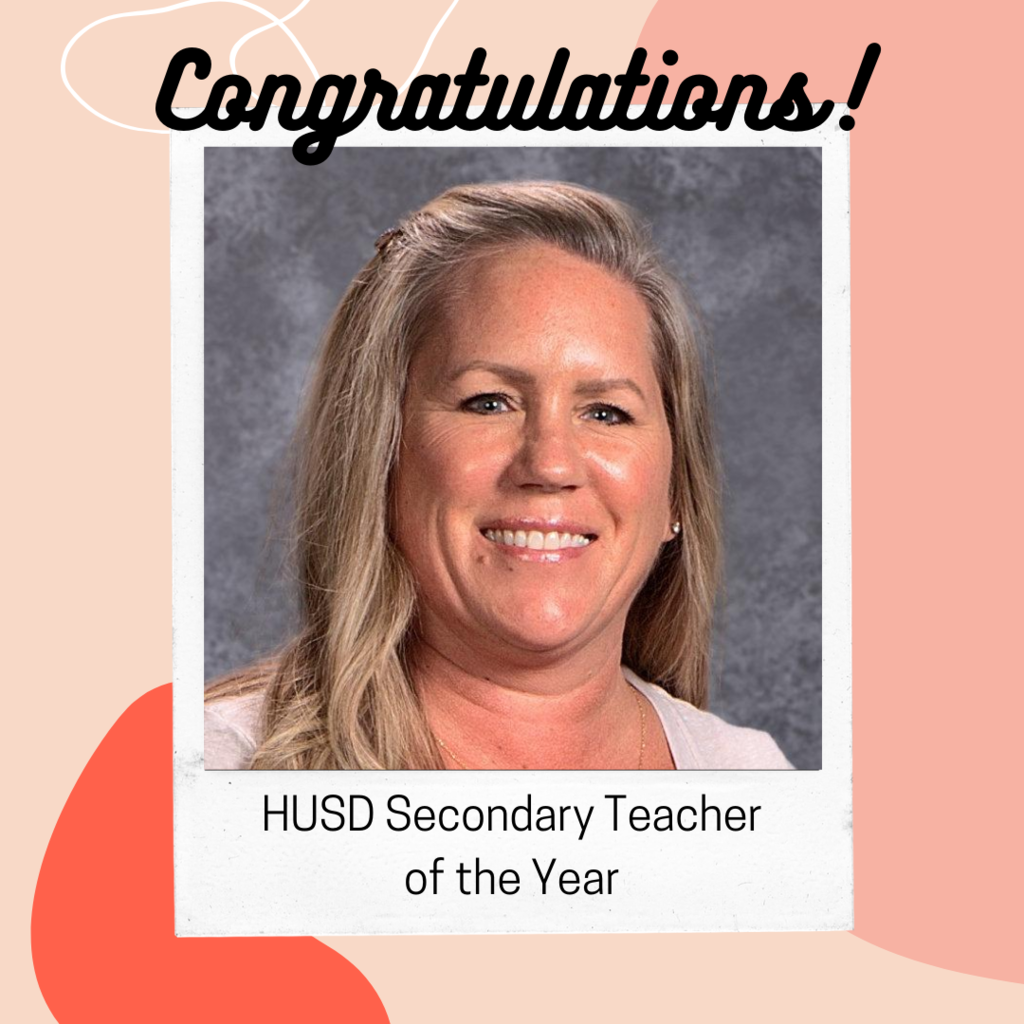 Rattler Parents/Guardians, School begins on AUGUST 6th! We are posting the schedule that students will follow for Distance Learning to the RMS website as well as our social media pages. In addition, we are mailing home a hard copy of this schedule with additional information tomorrow. Please keep an eye out over the weekend for this letter.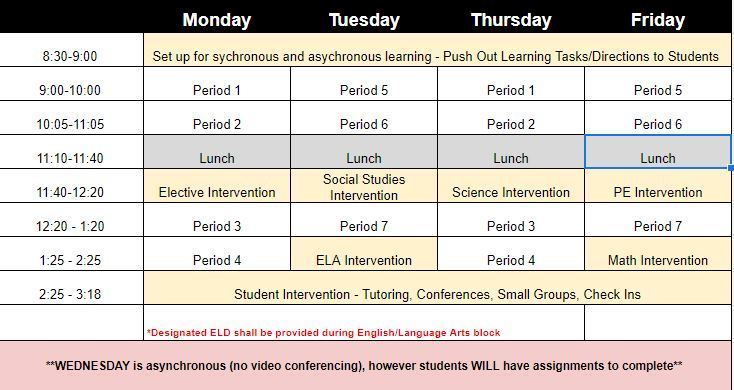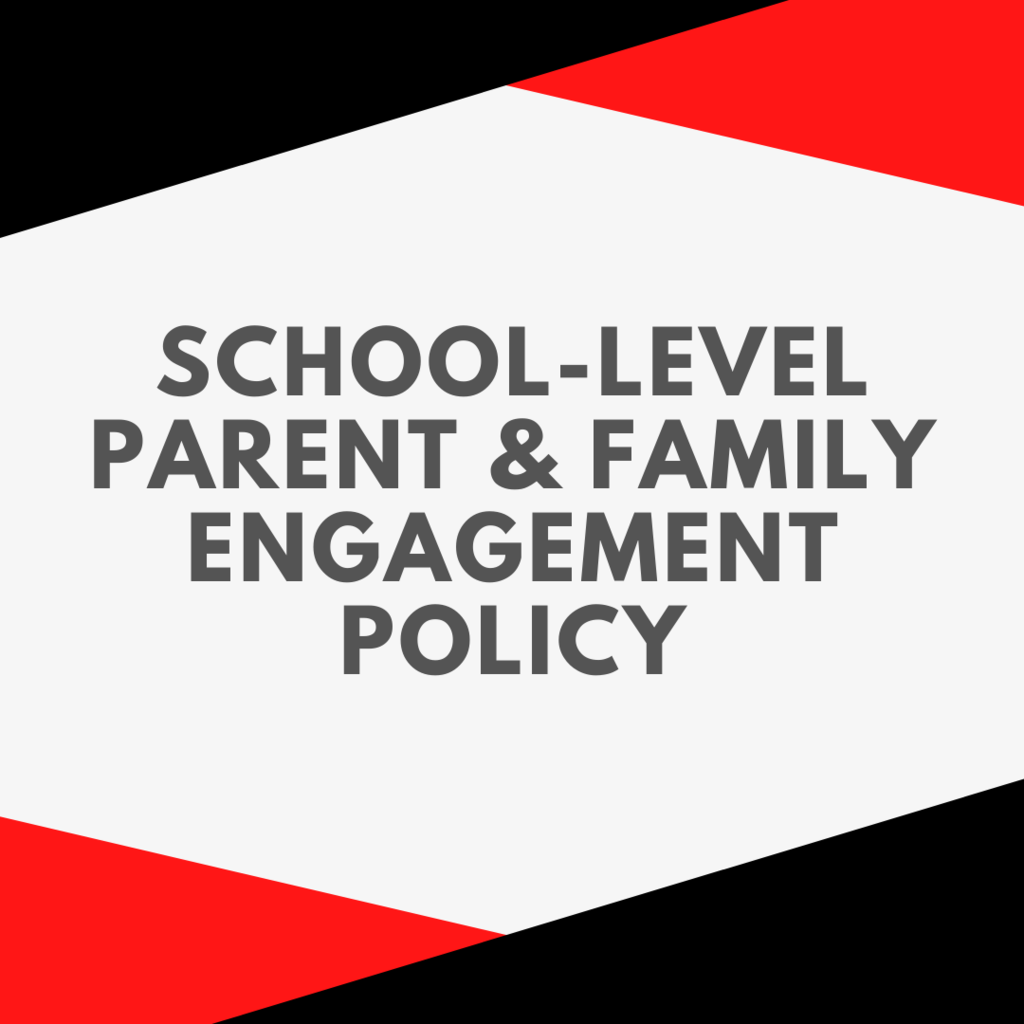 Rattler Families, As you heard from HUSD Superintendent, Mr. Olney, we will begin the 20-21 school year with distance learning. Our office staff has returned and we are here to answer your questions. Please feel free to give us a call M-Th 8:30am- 3:30pm (760) 948-0175. Our goal is to work together as partners in your student's distance learning experience. We have put together a RMS Distance Learning web site that will include all the information you will need to support your student through this process. We will share the link for the website via the RMS website/social media/texts prior to the first day of school. We are looking forward to another amazing year in Rattler Country! Mrs. Bonnett

The 2020 Drive Through Backpack Giveaway will be held on Thursday, July 30 at the San Bernardino County Fairgrounds in Victorville. At this event, they will be giving away backpacks, food boxes, socks, face masks, books and more!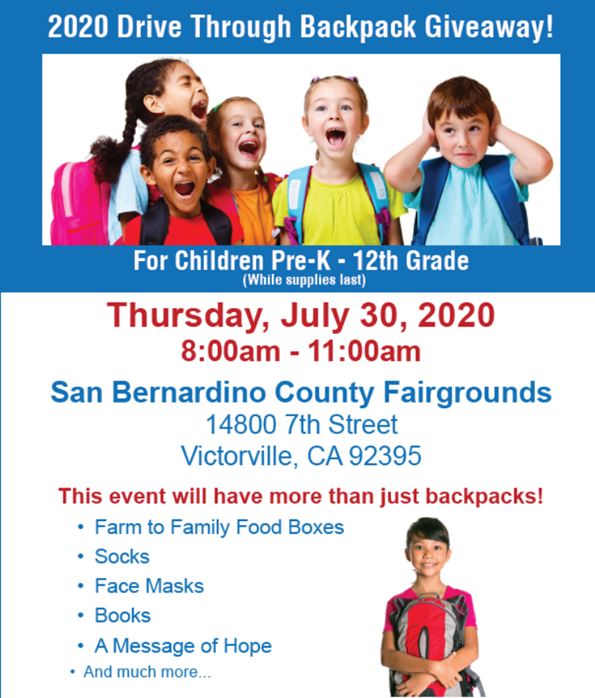 Attention Rattler Parents, Report cards were mailed today. Have a wonderful summer!

HUSD is continuing to provide FREE summer meals for all children ages 1-18. Please see the attached flyer for more information.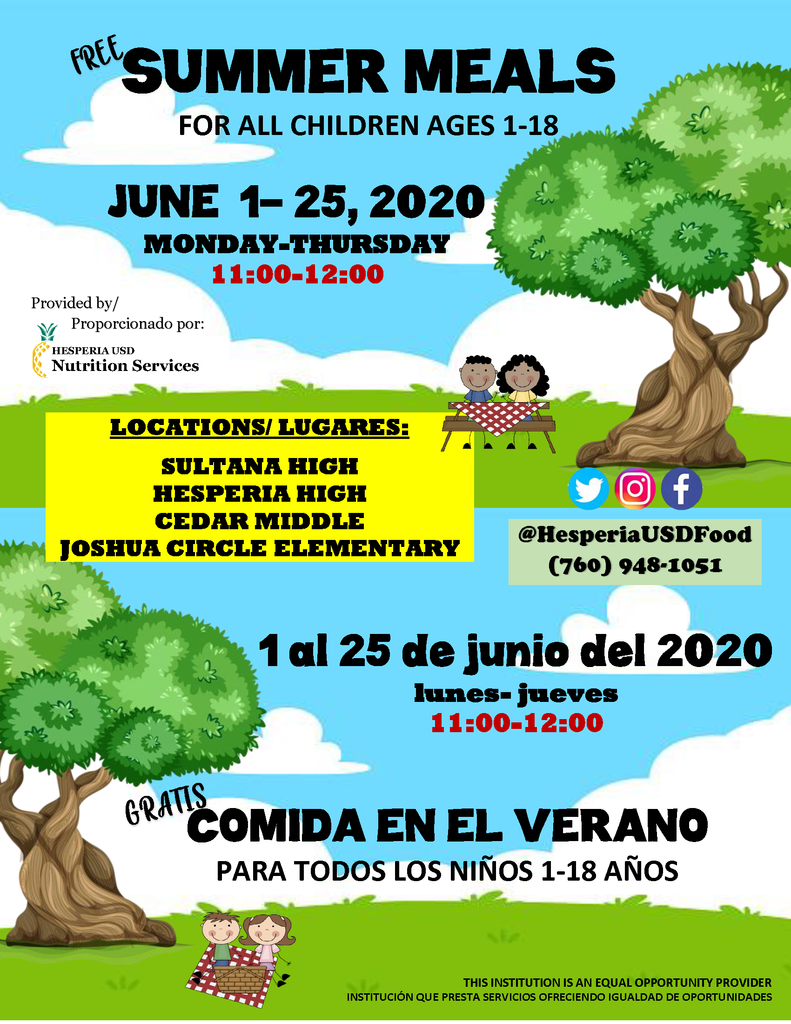 Rattler Parents, Parent Portal letters are going out today and report cards will be mailed early next week. Be sure to activate your parent portal then update your student's emergency contact info found under the "MORE" tab on the left hand side. ALL students new and existing will need to updatethis information. HUSD is requesting that all parents take a few moments to fill out the below survey regarding our return to school in August. Click the link below to provide your input:
https://bit.ly/3crZbct
Hope everyone is having a wonderful start to their summer break!

Rattler Families, I wanted to take this opportunity to thank you all for working together with the RMS staff to bring our students the best possible education under the current circumstance. Although this is not the way anyone planned to end the school year, we are indeed at the end of the year. As the situation unfolds throughout the summer, we will keep you updated for the plan for the upcoming school year. If your student is planning to attend a Hesperia Unified School District school next year, you do not have to return your Chromebook until school resumes in the fall. If your child will not be attending a Hesperia Unified School District school next year, then please contact our school office to arrange for a drop off time for your Chromebook before Wednesday 6/3. Wishing you all a safe and restful summer! Mrs. Bonnett