Live Feed
Reminder Rattler Families: no school tomorrow for Veterans Day. See you all on Tuesday.
Ranchero Middle School
2 days ago
The November Parent/Principal meeting will be this Wednesday 11/6 at 10:00am. Counselors from SHS will be presenting at the meeting on A-G requirements to ensure students have met 4 year college requirements. Come join us this Wednesday morning and make sure your student is taking the right courses in high school!
Ranchero Middle School
9 days ago
Tomorrow night is the famous RMS Haunted House. This event has become hugely popular in the desert and is incredibly impressive. Don't miss out on all the fun. 6:3pm-9:30pm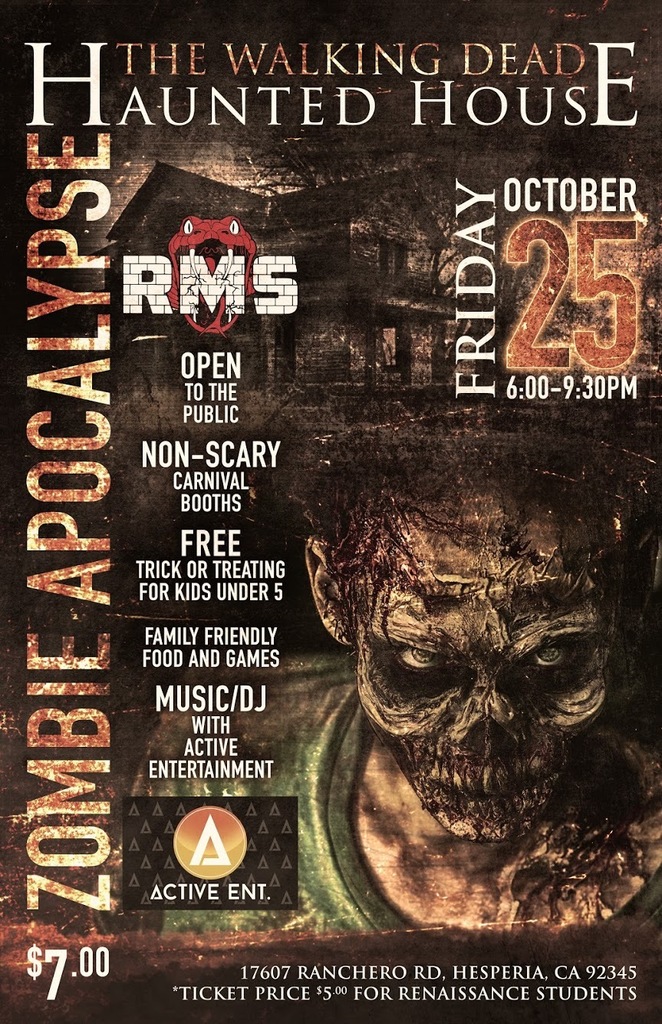 Ranchero Middle School
20 days ago
Good Evening Rattler Parents! In order for your student to continue to use their Chromebook, a parent or guardian must complete the Handbook/Parent Rights/Media Release using the following link:
myhusdid.org/husdpolicy/
If it is not completed by October 21st, your student's chromebook and Gmail account will be deactivated until completed. Thank you in advance for your help!
Ranchero Middle School
25 days ago
Rattler Families- 1st quarter progress report cards will be sent home with your student today. Please ask your student for it after school today. RMS has after school tutoring available if you are interested, please contact the counseling office.
FYI: RMS will be participating in "The Great American Shake Out" this morning with a disaster preparedness drill taking place during 3rd period.
Ranchero Middle School
27 days ago
View All Posts »
AVIDSite of Distinction
2018HUSD STEM Stein Winner
VEXRobotics Middle School Tournament League Host Site
SouthernHigh Desert Athletic League Champions